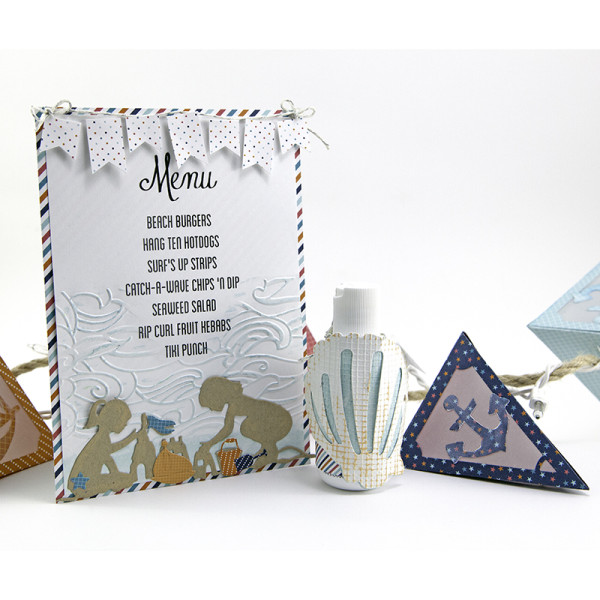 Hello Blogosphere!
How's it going?! I've had the beach on my mind since our trip to Florida this Spring! I meant to post this video tutorial last month, but my little dog tripped on my computer's power cord sending the thing crashing to the ground. ALL of my photos & video footage is lost

The dog survived! LOL!
For this Video Tutorial, I'm using Sizzix Dies by Sharyn Sowell & my NEW Sizzix Big Shot Plus Machine:
Menu Detail: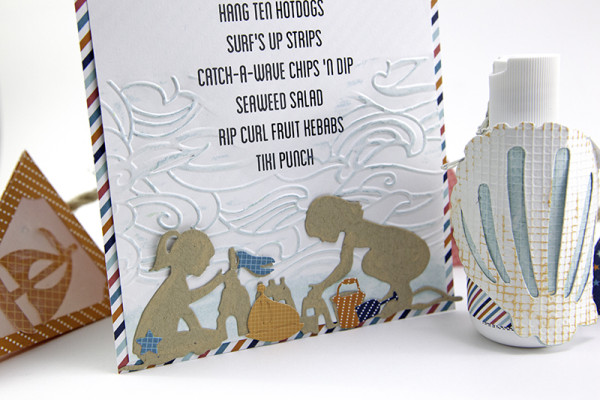 Hand Sanitizer Favors: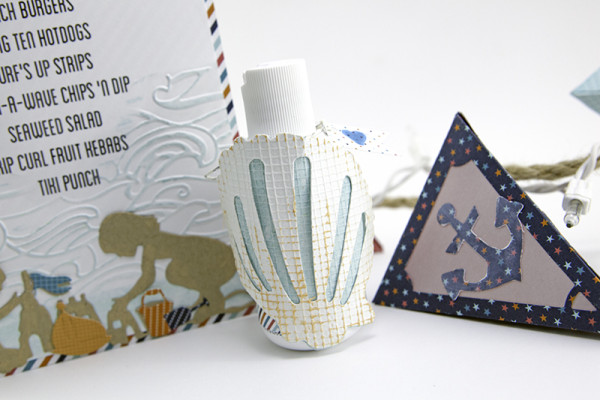 So what do you think? My kids LOVE the Lit Lantern Garland & I LOVE the little hand sanitizer favors!
Thanks for stopping by,

Products: Sizzix Big Shot Plus Machine, Sizzix Thinlits Die Set 8PK – Children & Sandcastle, Sizzix Bigz Die – Seashells, Sizzix Bigz XL Die – Lantern w/Nautical Embellishments, Textured Impressions Embossing Folder – Waves, Sizzix Accessory – Standard Magnetic Platform for Wafer-Thin Dies, Sizzix Accessory – Cutting Pads, Standard, 1 Pair (Grape), Sizzix Accessory – Cutting Pads, Extended, 1 Pair, Sizzix Accessory – embossing Diffuser 3 PK, Set #1, Lawn Fawn's Pint-Sized Patterns Beachside Patterned Papers, Faber-Castell Design Memory Craft Gelatos (Snow Cone, Peach, Coconut, Aqua Dolce), Hobby Lobby 35Ct Light Strand in White, Scrapbook Adhesives by 3L (E-Z Dots Permanent Adhesive Runner, MyStick Permanent Strips), Hobby Lobby Trim Rope, Hand Sanitizer is by Ava Anderson Non-Toxic