It's Art Journaling Month and the Design Team from Faber-Castell Design Memory Craft is spending the whole month showing how they create from start to finish! This was a SUPER challenging month for me. 1) I'm no art-journalist. 2) My dog smashed my computer. 3) My internet has been TERRIBLE. Did I mention I never Art Journal? LOL!
WEEK 1: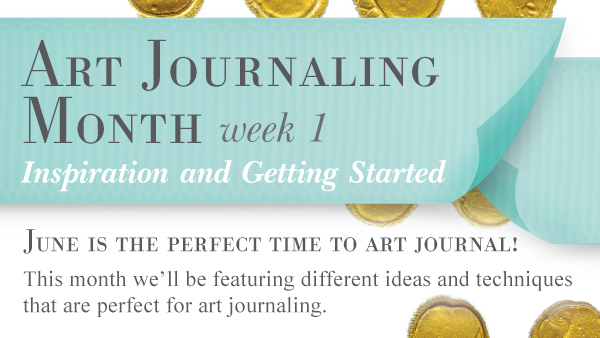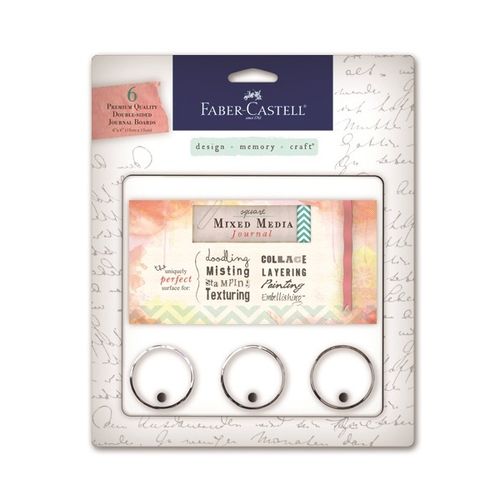 During Week 1, I created a Mood Board (Pic Monkey) with some photo, color, and product inspiration! I knew I wanted to make my journal about our trip back home for Spring Break! Everyone used the Square Journal Boards! You can read more about WEEK 1 HERE.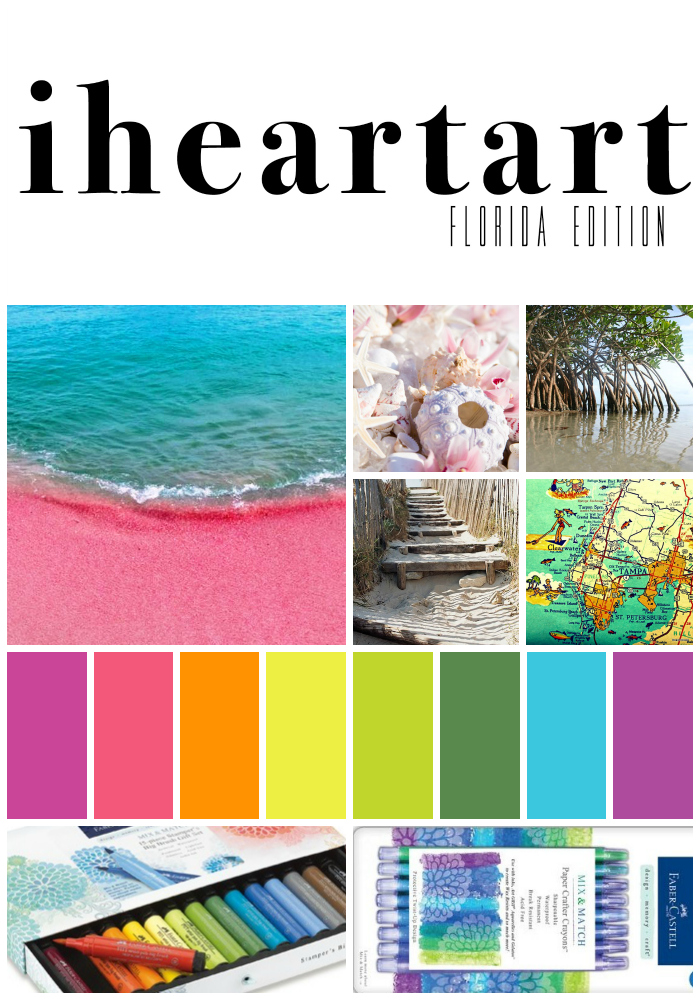 I also decided to create the cover! I've actually started over since photographing this, but it's the same general concept: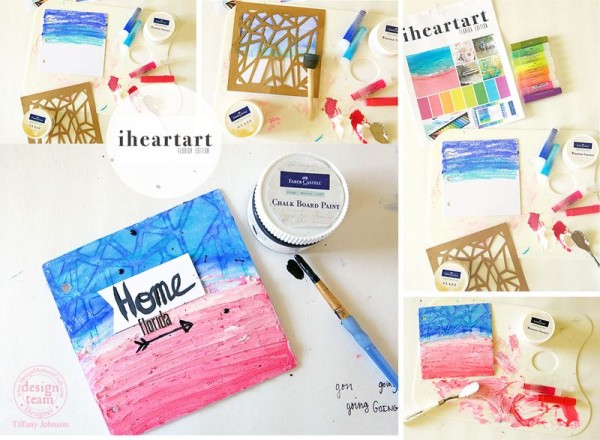 You can see that I used the Gelatos© BRIGHTS, Whipped Spackle, Chalkboard Paint, and the Mixed Media Stencils to create the cover!
WEEK 2: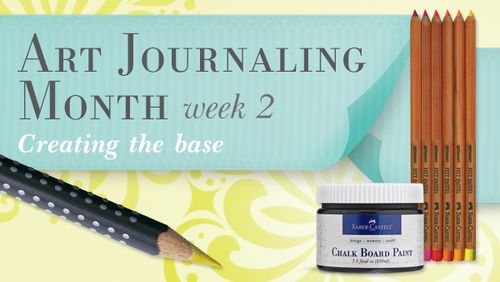 For WEEK 2, we created the foundation for our Art Journals using Stampendous Stamps & incorporating some sort of Chalk Board Paint Art! I hand-painted my titles and then added PITT Pastel Pencil accents on top! I also did some stamping using the Stamper's Big Brush Pens & even stamped into some Whipped Spackle. The biggest task was adding all my pictures via Gel Medium Transfer! You can see more about that in my Video Tutorial! Read more about WEEK 2 HERE.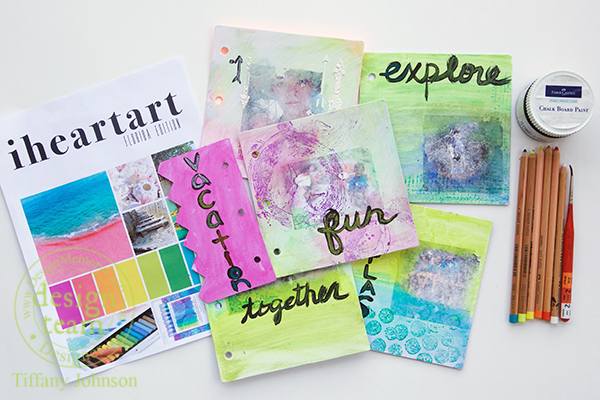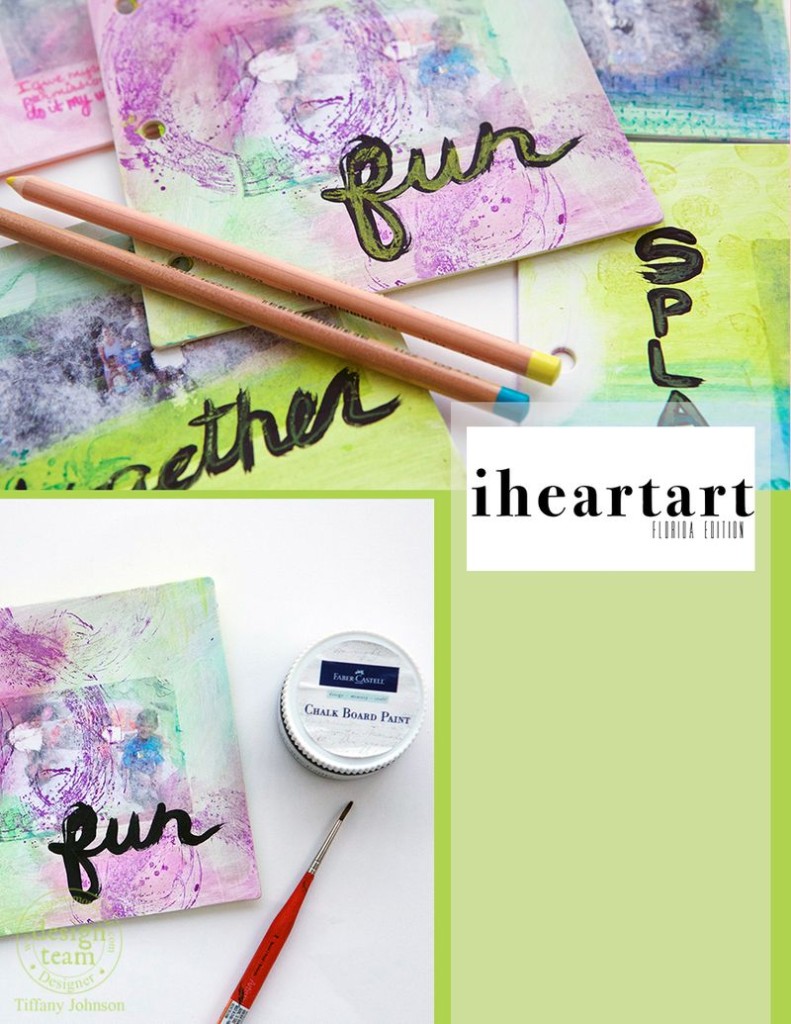 Video Tutorial:
WEEK 3: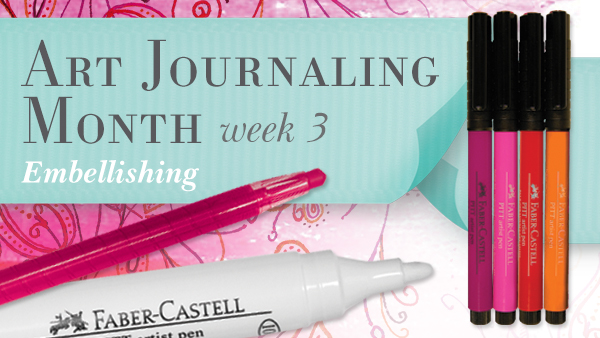 WEEK 3 is all about embellishing! I incorporated 7 different techniques using the Stamper's Big White Pen, PITT Artist Pens, and Paper Crafter Crayons™! You can see I added some bits of Washi Tape as well! Read more about WEEK 3 HERE!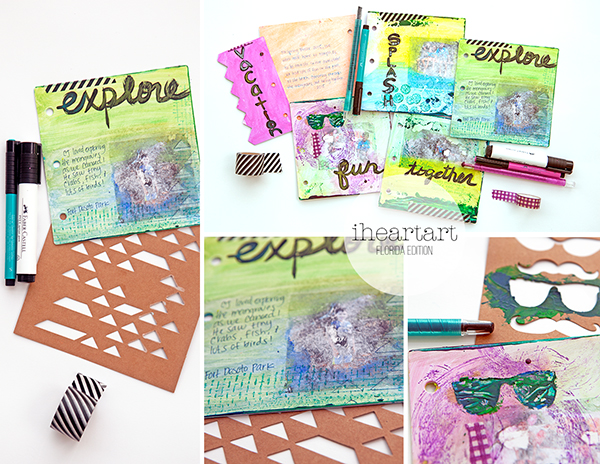 I even made another Video Tutorial for you:
Soooo, what do you think?
This was QUITE the challenge for me, but I had a blast every step of the way! Check out the Design Memory Craft Blog for the final week of Art Journaling Month! We mailed our journals to HQ so that they can put them together in a fun creative way!
Thanks for stopping by,